I have "sensitive" skin. The wrong chocolate bar, amount of sugar, juice, soap, whatever, causes face, shoulder, and back acne and pimples. From 2013-2014, I spent mornings in the Atlantic Ocean, naturally exfoliating filth and excess on the shores of South Beach. Bathing daily in the salt water had my skin glistening. Water was glistening all over my bawwwwdy. Now that I'm landlocked, when I wake up, I stare into the mirror to see what the new day brings. Minimalism is using the natural to shine.
I haven't washed my face with soap in over a decade and I haven't washed my face in the morning for at least five years. Why should I? I don't have night terrors that cause me to sweat or clog my pores. I sleep like a newly burped baby. Just like with minimalism showering, I want to reduce the excess chemicals that interact with my body, and especially my face. So instead of soap in the mornings, I use an all-natural three-ingredient spray that smells good and reinvigorates me every morning.
Two Ingredient Spray
It's like aftershave, but for my entire day. Originally, I used a 1 oz squirt bottle, but now I use an amber 1 oz spray bottle. It's always stored in the fridge to preserve the mix.
💡
1 part freshley squeezed lemon juice from half a lemon and 3 parts filtered water.
The water is always filtered because I imagine rubbing the minimal lead, fluoride, and all the other water contaminants into my pores.
I cut a half or quarter lemon piece, squeeze the juice into a measuring cup with a spout, then pour the juice into the bottle. After that, I pour the unfiltered water into the same cup, swirl it around to pick up any juice remnants, and pour to the brim of the bottle. The leftover lemon then gets tossed into my water jug or a glass of water for my daily water detox.
When I wake up, my first stop is always the fridge to grab my bottle. I spray some on my tongue, then on my face and neck, and I rub and spread the cleanse all over. I always start my mornings refreshed.
I used to use bottled lemon juice, but I switched to freshly squeezed lemon juice because I wanted to keep the cleanse as natural as possible. Less waste and fewer plastic products that go nowhere different than regular garbage.
Three Ingredients Spray
Now I've upgraded with a few drops of essential oil. I use the same measurements as above but add three drops of essential oil to the bottle. I've been starting with citrus because it reminds me of freshness and cleanliness.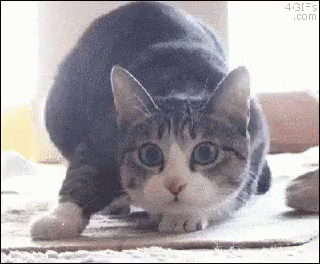 Shake shake shake and it goes into the fridge.
How Each Ingredient Cleanses Your Face
Lemongrass essential oil is commonly used to reduce stress and anxiety.
Lemon juice's rich vitaminc C and citric acid compounds help cleanse your face while offering a natural toner. I dedicate one lemon a month to my face cleanse.
Water is a natural astringent on it's own, just less effective. Over time water can carve rivers, but as a face cleanser, water is mostly the carrier. Water limits the acidity of the lemon and the irritation caused by the essential oil.
Personalize It
Alwasy personalize DIYs. What works for me may be mediocre for you.  You can use witch hazel or rose water and adjust the ratios. Be sure water is always atleast half and be mindful of the lemon juice ratio because too much of the fumes can burn your eyes. And test the essential oil by dabbing a drop on your finger, applying it to your neck, and seeing how your skin reacts.
Personalize your minimalism. Minimalism is harmony.
Members Only Audio Reading.
Sign up for a free membership to access this audio version of this post.
Minimalism: No Morning Face Wash, But An All-Natural DIY Face Spray