Never Hide: Working Retail, Working Your Brand: An Introvert's Guide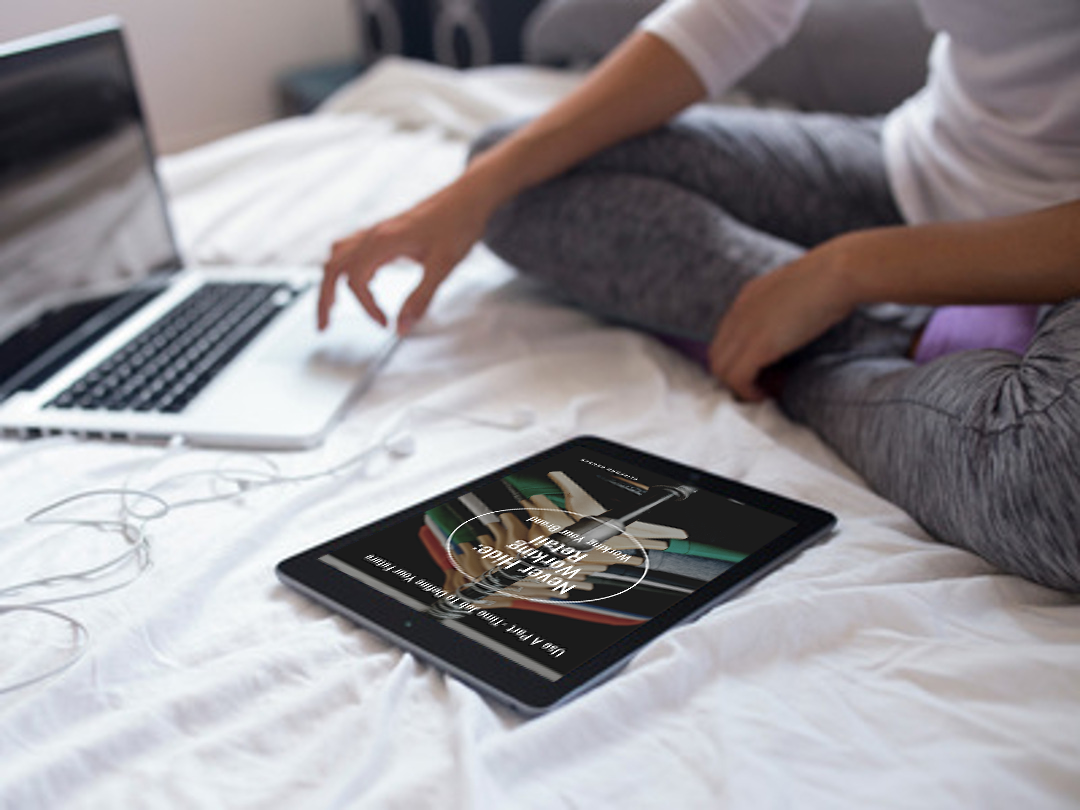 Never Hide: Working Retail, Working Your Brand: An Introvert's Guide
Make your first job a stepping stone for a prosperous future in any career and earn how to enjoy being an introvert in an extrovert's world. Download the PDF now!
sale
Think there's no value to working in retail? Think again! Download the Never Hide: Working Retail, Working Your Brand PDF now to learn how the few years spent in retail can reshape the next 20 to 30 years of your life. Keep it on your phone, pc, mac, or tablet and conveniently read anywhere you want!
Working Retail, Working Your Brand
Did you know that working in retail can provide you with more than just a simple way to earn money while you're young? Probably not. That's because retail work is sometimes looked down on. People think it's just hanging clothes, restocking shelves, hitting sales goals, and assisting and ringing up customers.
I worked my first retail job in 2005, starting as a cashier. In my last retail job in 2012, I left as a general manager, managing a staff of 45 people and three multi-million dollar departments. All the lessons I learned from 2005 prepared me for that finale role, and all the lessons from 2005 through 2012 have allowed me to be become independent and successful today. Now I work remotely as a freelance eCommerce and operations manager, copy editor, writing coach, life coach, and personal trainer.
I grew up as an introvert, but working in retail allowed me to discover how I fit into extroverted spaces and how to make my introvert tendencies work for me down the line. I wanted to be myself always, but I needed to learn how to adjust as needed to make the most of my work experience. I knew retail wasn't my end goal, and the more I learned today, the more I could make a better tomorrow for myself. This included better raises, promotions, and employee of the month recognition.
"This is just an easy summer job," you may say. "I'm only working here temporarily to pay for school. And as soon as I can, I'm quitting this useless job!"
But guess what? These "useless" retail jobs are actually more USEFUL than you realize. It's all about your perception.
Does Working Retail Seem Like a Waste of Your Talent?
You're not the only one who's had these thoughts. If you're a young adult, chances are that a retail job is in your future (if it's not already a present reality).
Many people go into retail solely for the money, but the experiences can have a lasting impact on your professional and personal growth for the future.
What All Retail Workers Need to Know
This eBook is not about getting through working in retail.
Instead, it's about learning to communicate with a diverse group of people, setting yourself up for daily success, being honest about who you are, coming out of your shell, and balancing work with school, family, friends, your own identity, and the constant challenges of life.
Whether You Plan On Working In Retail For The Next Few Months Or Until You Retire, You'll Learn:
How to rethink your role as an employee so you get the most out of your experience

How to find comfort working with different personalities so that you can excel

How to avoid conflict with employees and customers to maintain your peace of mind

How what you learn in retail can benefit you in future roles

How to embrace each day as a new and rewarding experience to keep up your excitement

How to separate personal issues from work in order to stay focused

How to have fun with coworkers and customers so that your job feels less like a "job"

How to avoid letting singular issues consume your entire day and life
When you finish this eBook, your perspective on who you are and what you bring to the table is guaranteed to change for the rest of your life. And once you change your perspective, you'll open up to unforgettable experiences and amazing opportunities.
You walk into a retail store, whatever it is, and if there's a sense of entertainment and excitement and electricity, you wanna be there. -Howard Schultz
So if you're serious about your future, and want to learn more about the values of working in retail (p.s. everyone should) scroll up now and add this to your cart. Your future retail working self will thank you.
Working Retail, Working Your Brand: An Introvert's Guide is also available on Amazon Kindle and Paperback and on iTunes.
Need a resume before you land your first job? Download the Never Hide: Working Retail Bundle. Learn how to build your resume and build your brand with this easy to download 2-in-1 PDF bundle you can read anywhere!